In this topic, you will learn about the Content Audience Insights scorecard.
Content metrics
The content data helps retrieve the most famous content among subscribers using the service and provides insight into what's trending.
Content insights reveal the audience's interaction with the content. Detailed popular content by series also counts with a content explorer and a library breakdown.
Navigation
Open Video Cloud Studio.
In the primary navigation, click Analytics.
In the panel navigation, click Insights and select the Content tab.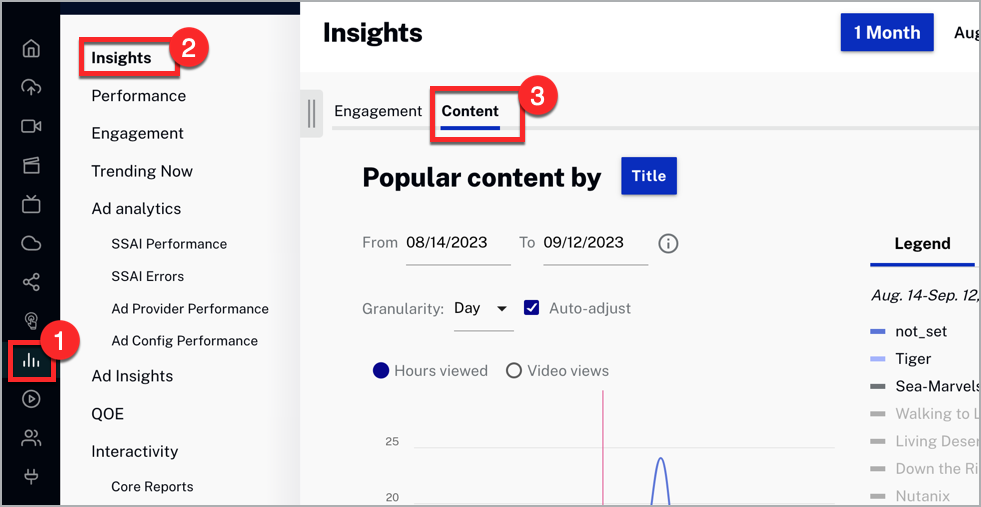 Content Period
On the Insights section, click the month button to select the specific date for your reporting data.

By clicking the following tabs the different options to retrieve data will be displayed:
Rolling

To date

Last complete